Family Genealogy - Little Family Genealogy
The main focus of this part of the site is the family genealogy of my paternal grandparents, Leonard Little and Sammie Bayless of Lincoln County, Tennessee. The Little family was originally from Rowan County, North Carolina. The Bayless family hailed from Long Island, New York, then Madison County, Alabama.
"Genealogy is the study and tracing of family pedigrees. This involves collecting the names of relatives, both living and deceased, and establishing the relationships between them based on primary, secondary and/or circumstantial evidence or documentation, thus building up a cohesive family tree. Genealogy is sometimes also referred to as family history, although sometimes these terms are used distinctly: the former being the basic study of who is related to whom; the latter involving more "fleshing out" of the life histories of the individuals involved." - From "genealogy." Wikipedia. Wikipedia, 2005. Answers.com GuruNet Corp. 22 Jul. 2005. http://www.answers.com/topic/genealogy
---
Ancestors and Descendants of Leonard Lee Little and Sammie Lipscomb Bayless
Leonard Little and Sammie Bayless Little were my grandparents. My grandmother died when I was a young girl but I have fond memories of her and time spent in my grandparent's home. I remember making pies of dough filled with rose petals which grew impossibly dirty as I rolled it out. Grandmothers allowed you to do things like that!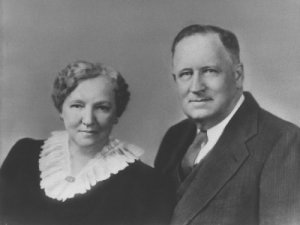 My grandparents had five sons. One of them, my Uncle Winston, started the research on this line many years ago but died before he was able to do much on it. His notes gave me a start on a hobby that has become addictive. My thanks to him and to all of my family who have contributed information. Without them, this project would not have been possible.
The Bayless Family
John Bayless, came from England and settled in Long Island, New York. Some of his descendants, who ultimately came to the southern part of the United States, "passed through" New Jersey, Maryland and Virginia before establishing themselves in Washington County, Tennessee (then North Carolina). Our line finally settled in Alabama.
The Little Family
This line of the Little Family is first identified in Rowan County, North Carolina then Lincoln County, Tennessee. Many people feel this line is descended from Captain Daniel Little of Rowan County, North Carolina.
The Boone Family
Much has been written about this famous family, especially the most famous member, Daniel Boone. Daniel is my first cousin, six generations removed. Our common ancestor is George Boone III.
The Brandon Family
The Winston Family