Gertrude May Farrand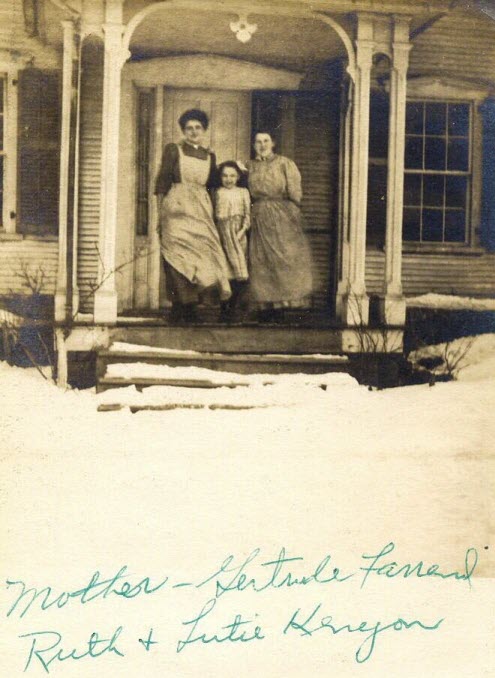 The picture was sent to me by John and Susan Roberts of Hinesburg, Vermont. I am very grateful to them for their willingness to share.
Gertrude May Farrand was born 31 Dec 1881 in Essex, Chittenden County, Vermont and died 16 Jul 1930 in Essex, Chittenden County, Vermont. Gertrude was the daughter of Zenas H. Farrand and Ruhamah Rose Phillips. She married Henry Orson Wescott.
Gertrude suffered from tuberculosis and sought treatment there. She died relatively young from TB. Ruth and Lutie Kenyon originally lived in Hinesburg, but also moved to Essex Junction, where Lutie worked as a nurse. I've often wondered if Lutie's appearance in the photo might have been because she was helping Gertrude cope with TB. I lost track of Ruth Kenyon in 1920 when she was working as a school teacher. Lutie never married. She and Gertrude are buried in Mountain View Cemetery in Essex, Vermont.
Marriage Record for Gertrude May Ferrand and Henry Orson Westcott